Simplify Setup with 2Dex™ Plug-and-Play Sensors
Featured Product from Lake Shore Cryotronics, Inc.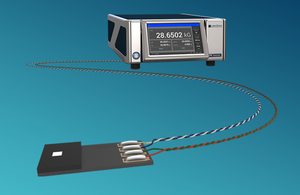 Use a 2Dex Hall sensor without having to build your own measurement circuit or apparatus. Lake Shore plug-and-play 2Dex sensors connect directly to the F71/F41 teslameters. This gives you the measurement simplicity and performance of a teslameter/probe combination with the installation flexibility of a Hall sensor.

2Dex™ Plug-and-Play Hall Sensor Features
Convenient quick connector simplifies installation
Selectable teslameter cable length
Integrated thermistor for temperature compensation
Sensor calibration data stored on the connector
Small active area
Single or 3-axis configurations
Wide operating temperature range