See how easy it is to install modular connectors.
Featured Product from LAPP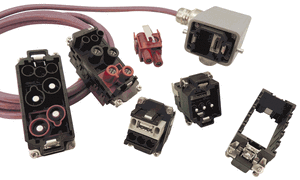 See how easy it is to install our modular connectors.
The EPIC® Modular Series can be custom configured to meet application requirements by combining a variety of standard plug & play modules within various size frames. Configurations incude contacts for power & control, thermocouple contacts, data modules for PROFIBUS and ethernet, and pnuematic modules.
Number of Contacts: 2 - 208 (+PE)
Temperature Range: -40°C to 100°C
Rated Voltage: UL/CSA: 100 - 600V; IEC: 30 - 1000V
Rated Current: UL/CSA: 4 - 82 A; IEC: 1 - 82A