The differences between primary automotive wires
Featured Product from Lapp Tannehill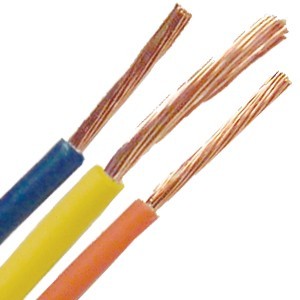 What are the Differences between the Types of Primary Automotive Wires?
With all the different types of primary automotive wire, it can be hard to determine which one is the right choice for your application. You'll need to understand the environment that the wire will be used in to help you select the right type.
To understand the differences between the types, you'll need to know the difference between PVC and Cross-link automotive wire. The main difference between the two is the temperature range. Cross-link automotive wire can withstand higher temperatures and stress than PVC....more....
Looking for technical information about wire & cable? Lapp Tannehill has a variety of resources, including glossary terms, technical charts, FAQs, white papers, & more. Check out these resources
Browse through our full line catalog featuring the latest cable innovations.
Why Choose Us?
Lapp Tannehill is your one source for your complete wire and cable needs. With 60 years of experience, we have over 8,000 satisfied customers in 50 states and over 20 countries. From start-ups to Fortune 1000 companies, Lapp Tannehill is here to serve you