WHITE PAPER: Cables for Carbonated Drinks
Featured Product from Lapp Tannehill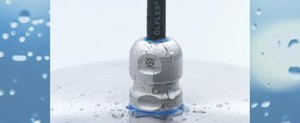 WHITE PAPER: Cables for Carbonated Drinks
The food and beverage industry adheres to very strict hygienic practices to reduce the risk of contamination and surfaces are frequently treated with aggressive cleaning agents and hot steam. Cables, cord grips, and other equipment must be in compliance with hygienic design principles while also being resilient to the cleaning chemicals and extreme temperatures.
In this white paper, we will detail how LAPP seized opportunities in the food and beverage industry by developing expertise and new products, like the SKINTOP® HYGIENIC cable glands and the ÖLFLEX® ROBUST cables. The white paper covers such topics as:
Developing new products for the food and beverage market
The importance of listing as a supplier
Maintenance work and new equipment in existing plants.
Download the 'Cables for Carbonated Drinks' white paper
Follow us on:
Looking for technical information about wire & cable? Lapp Tannehill has a variety of resources, including glossary terms, technical charts, FAQs, white papers, & more. Check out these resources
Browse through our full line catalog featuring the latest cable innovations.
Why Choose Us?
Lapp Tannehill is your one source for your complete wire and cable needs. With 60 years of experience, we have over 8,000 satisfied customers in 50 states and over 20 countries. From start-ups to Fortune 1000 companies, Lapp Tannehill is here to serve you