Lee Offers RoHS Compliant Custom Products
Service Detail from Lee Spring Company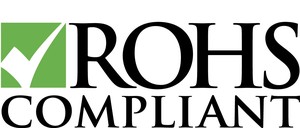 Lee Spring manufactures RoHS compliant custom springs and formed wire parts. Our engineering staff works with customers whose specification may be non-compliant in providing material alternatives that will bring these products into complaints.The RoHs Directive for products to be sold in the European Union. RoHS (European Directive 2002/95/EC on Restriction of the Use of Certain Hazardous Substances) restricts the levels of Lead, Mercury, Cadmium, Hexavalent Chromium, Polybrominated Biphenyls (PBB) and Polybrominated Diphenyl Ethers (PBDE) present in electrical and electronic equipment beginning July 2006.
Only products with a customer requirement of Yellow Chromate in the plating process cannot be certified as in compliance with the directive, and Lee Spring only uses Yellow Chromate when specifically instructed to do so by our customers. Yellow Chromate may contain levels of Hexavalent Chromium that are unacceptable under the RoHS Directive. Although Lee Spring uses Blue Chromate, which is RoHS compliant, for all of our Catalog items and most of our Custom items, we have made additional efforts on behalf of customers who require Yellow Chromate with their plating to bring these products into compliance.Lee Spring is committed to the continuous improvement of our products and processes, delivering to our customers not only the highest quality, but also the assurance that our products are environmentally safe.
All of Lee Spring's Stock Springs are RoHS compliant.
---