TRIAC AT Heat Gun
Product Announcement from Leister USA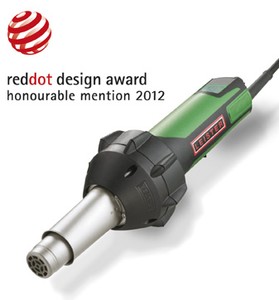 Leister TRIAC AT Heat Gun
The successor to the popular TRIAC PID, Leister's new TRIAC AT hot air hand tool is specifically designed to withstand the harsh conditions of outdoor use while providing consistent, precise temperature and processing control.
Contractors can use this plastic welding tool to bend, form and join piping as well as assemble and seal plastic containers. The TRIAC AT comes equipped with "e-Drive" digital display, which shows users both set and actual output temperatures and provides the option to save preferred temperature and air-volume parameters for later use.
Other TRIAC AT features include: closed-loop temperature controls; independent airflow adjustment; a lightweight, ergonomic design for comfortable use; automatic cool-down capabilities to preserve the heating element; and an energy-save mode.
For more information or to purchase the TRIAC AT visit LeisterUSA.com
---