Complex Assemblies Are ISO Fabricated
Service Detail from Leonhardt Manufacturing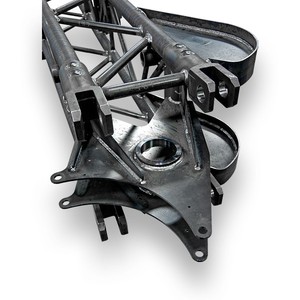 The Leonhardt Advantage Produces Heavy-Duty Products
Leonhardt's facility houses state-of-the-art metal fabrication, tube bending and machining equipment, while providing work cells and floor space large enough to accommodate manufacturing processes for oversized or heavy duty products and assemblies.
In addition, the same rigorous quality control, lean manufacturing processes, and value added services utilized for decorative finished products are applied to heavy duty products and welded assemblies.
Pictured here: A Crane Adaptor with 89 total parts, 170 seperate welds and weighing 350 pounds complete.
---