From Raw Concept to Finished Product
Service Detail from Leyshon Miller Industries, LLC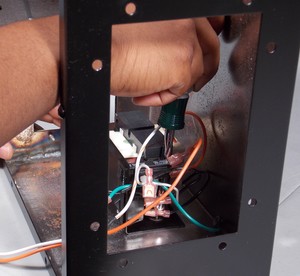 Inspired Design. Innovative Engineering. And all of the Tooling, Production, and Assembly resources necessary to transform your ideas into extraordinary products.
Leyshon Miller Industries, LLC provides a complete range of Product Development and Production Services from our Cambridge, Ohio facility -- from Design and Engineering to Rapid Turn Tooling, Prototyping and First Parts, Manufacturing, and Assembly.
We do your job quickly – whether it's building a simple prototype from your design or completing the entire design and manufacturing process of complex components.
We Listen. We firmly believe that the better we understand what you want to accomplish, the better we can help you achieve your goals. Working with our customer on an unfiltered engineer-to-engineer basis, close communication is a key – person-to-person and via teleconferencing/Web meetings – that allows us to unlock the creative process, rapidly iterate designs, refine processes, and make changes quickly to drive the best designs and deliver the results you want.
By working closely with you to optimize and accelerate the development process and seamlessly applying the right LMI resources for your job, LMI will help you create the products you imagine and get them to market FAST.
---