Manufacturing and Production
Service Detail from Leyshon Miller Industries, LLC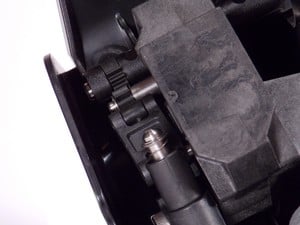 LMI has a wide variety of Injection Molding capabilities – from 50 to 375 tons – and secondary operations including Ultrasonic Welding, Assembling, Insert Insertion, and Painting. We excel in:
Injection Molding
Insert Molding
Specialized Secondary Work
Contract Manufacturing
Procurement Services
LMI assures the best quality products, on-time:
Each press has capacities from Fractional to 43 ounces and Clamping Force from 50 to 375 tons.
Quality Control Checks of Product Tolerances, Color, and Physical Appearance are made at every step of manufacture.
Just-in-time delivery practices as well as same-day turnaround on tooling set-ups guarantee on-time delivery.
We utilize state-of-the-art Quick Change Mold Set-up and Processing to save our customers time and money.
We always work to exceed customer expectations. You can expect detailed First Article and QA Production Reports and Reliable Service.
We specialize in engineering resins and we handle a variety of resins including:
PC, Glass-Filled PC, and Carbon Filled PC
ABS
Glass Filled Nylon and Carbon Filled Nylon
Ultem (PEI)
Valox
J-Prene (PP-EDPM Blend)
Ryton
Durastar (PCTA)
Santoprene (TPE)
Isoplast (ETPU)
Radel (PPSU)
Rynite (PET)
Geloy (ASA)
---