Analog Ambient Light Sensor : LIM-ATS2
Featured Product from Light in Motion LLC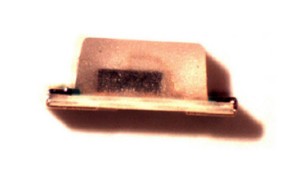 Light in Motion is offering the LIM-ATS2 : an analog output ambient light sensor in a miniature low profile surface mount package.
The LIM-ATS2 is ideal for the design of lighting control systems operating with a fixed light threshold.

The active element is a phototransistor coated with an optical filter, resulting in a spectral response close to that of the human eye.
It takes only a load resistor to develop an output voltage proportional to the incident light level. This output can then be digitalized to constitute an input to a controller, or it can be compared to a reference level and generate an ON/OFF signal.
Its extremely small footprint and low profile make its insertion in small modules particularly easy.
The LIM-ATS2 has been designed for automatic lighting control systems such as:
Residential and Commercial space lighting control
Street lighting control
Garden lighting control
Outdoor signboards brightness control
Please visit our website for more information