4X4 Non-Latching Optical Bypass Box
Featured Product from Lightwave Link, Inc.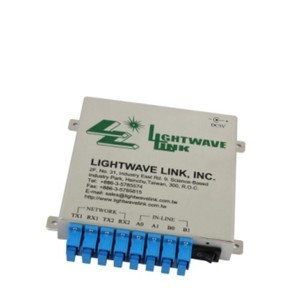 Lightwave Link Inc. 4x4 Optical Bypass Box utilizes fiber-to-fiber technology over an angled surface to achieve ultra low losses and crosstalk. It is suitable for all bi-directional protection switching applications where premise-side connectivity is not required in the bypass state. Compact and competitive cost, this optical switch provides excellent performance on your network. Lightwave Link Inc. 4x4 optical bypass box fully complies with RoHS Directive 2002/95/EC (2008/385/EC).
Applications
Network interface card or external bypass unit
IPS/ADM
Optical transmission
Industrial Ethernet ring switch under power failure or system hang
Node Bypass Protection
Key Features
Compact Format
Low Return-Loss
Available in Single Mode / Multi Mode
RoHS Compliance