Gas Applications in Metallurgical Industries
Product Announcement from Linde North America, Inc.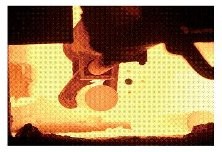 Our knowledge and experience come from our dedication to working closely with our customers to help them continually improve productivity, quality and efficiency, while at the same time developing applications that show awareness and respect for the environment. Linde Gas' global presence enables us to provide a tailored service to all types of companies, from a small family owned business to satisfying the worldwide demands of a multi-national conglomerate.

Our concepts and solutions bring specific benefits to foundries, heat treatment, steel industry, non-ferrous metals production, and waste treatment and recycling, and we also offer specialty gases to metallurgical customers.

The challenge to remain competitive, yet the same time profitable, demands constant attention in the areas of energy utilization, resource management, efficiency, productivity and quality. Through the use of innovative ideas in the production, application and supply of industrial gases, we can help you to maintain your competitive edge and feel assured that you are extracting the maximum benefit industrial gases can offer to your business.
---