Linear Integrated Systems Lead-Free / RoHS Info
Product Announcement from Linear Integrated Systems, Inc.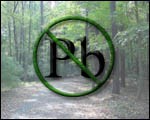 The following is provided to address some of the more commonly asked questions regarding how LIS is meeting customer demand to supply product which is compliant to the RoHS and WEEE Directives. If you have any questions or need further information, please contact the LIS factory for assistance.

Linear Integrated Systems can supply parts that do not contain the following Banned Substances:
Asbestos
Azo Compounds
Cadmium
Cadmium Compounds
Chlorinated Paraffins
Hexavalent Chromium Compounds
Formaldehyde
Lead (Pb)
Mirex (Perchlordecone)
Mercury and Mercury Compounds
Organic Tin Compounds (Tributyl Tin & Triphenyl Tin)
Ozone Depletion Substances
PBB(Polybromobiphenyl)
PBDE (Polybromobiphenyl Biphenyls Ethers Category)
PCB (Polychlorinated Biphenyls)
Polychlorinated Naphthalene
Package Types:

The following packages do not and has never contained any of the above mentioned substances:
Bare Die, (Metal Can) TO-18, TO-5, TO-52, TO-71, TO-72, TO-78, TO-99:
The following packages are available in Lead-Free / RoHS versions:
MSOP, QSOP, SOIC, SOT, TO-92.
Metal Can Facts:
Headers-Nickel with Gold Plating, Cans-100% Nickel
Plastic Package Facts:
Plating Material: Plastic Packages- Matte 100% Tin


Material of Lead Frame: Copper 194, or Alloy 42


Lead Content of the Plating Material: Lead Free (Less than 0.1%, 1000ppm by weight)


Soldering: Maximum Temperature=260 Degree C, Maximum Time=20-40 seconds


Reflow Profile: Peak Temperature=260 Degree C, Peak Time=20-40 seconds


Acceptable number of Reflows: 3 times


Backward Compatibility: Lead Free packages can be soldered using existing Sn-Pb solder and temperature profiles


Forward Compatibility: Lead Free Packages can be soldered using lead free solders and the appropriate higher temperature profiles


Storage Conditions: Jedec Std. 20, Level 1
Click Here for More Information
To see a Lead-Free/RoHS Part List, Click Here
---