Fast-Acting High-Speed Fuses
Featured Product from Littelfuse, Inc.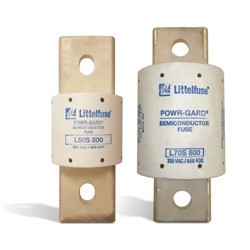 Fast-Acting High-Speed Fuses
Littelfuse High-Speed Fuses are designed to protect today's equipment and systems, and are manufactured with Littelfuse-developed technology that sets tomorrow's standards for accuracy, consistent quality, reliability, and predictable performance. These certified high-speed fuses are optimized for performance and efficiency to better protect your critical power semiconductors against short circuits.
Low Watt Losses
Controlled Transient Overvoltages
Extremely Current Limiting
UL Recognized
See how we use our extensive product portfolio and circuit protection expertise to deliver the answers you need: Watch Littelfuse's Business Overview
About Littelfuse
Founded in 1927, Littelfuse is the world leader in circuit protection with growing global platforms in power control and sensing. The company serves customers in the electronics, automotive and industrial markets with technologies including fuses, semiconductors, polymers, ceramics, relays and sensors. Littelfuse has over 10,000 employees in more than 40 locations throughout the Americas, Europe and Asia. For more information, please visit the Littelfuse website: Littelfuse.com.