Custom Capacitive Proximity Sensors
Featured Product from Locon Sensor Systems, Inc.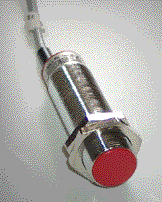 LOCON - your reliable choice for high quality custom sensors.
Locon Sensor Systems has been in the business of modifying standard units and designing new sensors from the ground up for nearly twenty years. We can customize capacitive proximity sensors. As simple as changing the cable style or length to designing a unit to fit inside your existing housing, we look forward to assisting you in your custom sensor needs.
Locon Sensor Systems has built its reputation by providing businesses in many industries with top-notch sensor solutions for their machines and other needs in particular, we offer capacitive sensors, ideal for their detection of many different target materials. They are available in miniature, cylindrical, high temperature and analog options. With such a diverse selection, we are able to provide the right sensor for a multitude of projects, both big and small.
We have a team of engineers in house that work closely with clients to provide them with a custom sensor solution. Let's say you need a different type or length of cable ; our engineers will handle it for you. Perhaps you need a unit that corresponds with current application size restrictions; again our team will figure out the right course of action.
Please feel free to call or email us with any questions you have, and we will help you find the right sensor for your operation!