High Temp Sensor Solutions for Building and Design
Featured Product from Locon Sensor Systems, Inc.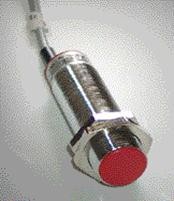 Locon manufactures and supplies a range of sensors that provide reliable performance in the detection of difficult substances. Bulk building materials can pose a particular challenge for detection whether due to target composition or the application environment. Locon offers high-temp and harsh environment tolerant sensing solutions through three different sensing technologies: photoelectric, capacitive, and inductive.
Our photoelectric sensors have been used successfully in the production of architectural glass - applications where accuracy is critical with temps reaching 250 C.
Our capacitive sensors have delivered solid performance in applications where the goal is to detect difficult substances, such as powdered gypsum, in addition to being exposed to high temp environment.
Our high temp tolerant inductive sensors can withstand temperatures from -25 degrees Celsius to +250 degrees Celsius and are available in threaded M8, M12, M18, M30, M50 and M80 housing sizes. These are the right choice when your application requires detection of metal targets in harsh or high temp environments.
If you don't see what you need, ask about our custom design option. We are dedicated to finding the right solution for your application.