High Temperature - Inductive Proximity Sensors
Featured Product from Locon Sensor Systems, Inc.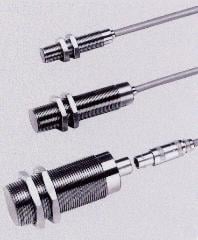 Locon Sensor Systems is proud to introduce High Temperature Inductive Proximity Sensors to its product line. These sensors can withstand temperatures from -25 degrees Celsius to +250 degrees Celsius and are available in threaded M8, M12, M18, M30, M50 and M80 housing sizes. Additional incorporated features include short circuit and overload protection, as well as reverse polarity protection on the supply voltage and a 100K Ohm load resistor. The protection rating (DIN 40 050) is IP67.