High Temperature Inductive Proximity Sensors
Featured Product from Locon Sensor Systems, Inc.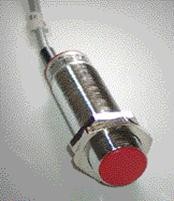 Inductive High Temperature Proximity Sensors
Locon manufactures and sells high temperature sensors for a myriad of machine shapes and sizes. With our sensors, you get more than a quality device; you get peace of mind knowing we back all of our products by a guarantee. Each sensor system is designed according to our highest quality standards.

Locon is pleased to help you find the right sensors for your industrial application needs. Contact us if you have any questions or if you would like to know more about the custom sensors we create.
Locon Sensor Systems is proud to introduce High Temperature Inductive Proximity Sensors to its product line. These sensors can withstand temperatures from -25 degrees Celsius to +250 degrees Celsius and are available in threaded M8, M12, M18, M30, M50 and M80 housing sizes. Additional incorporated features include short circuit and overload protection, as well as reverse polarity protection on the supply voltage and a 100K Ohm load resistor. The protection rating (DIN 40 050) is IP67. Please see the data sheet on these sensors more features as well as complete technical information