eBook: 4 Strategies for Smarter Manufacturing
Service Detail from Compass Electronics Solutions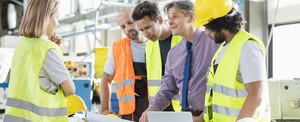 Is your manufacturing operation equipped to cope with the connected world we operate in today?
In a world of increasing bottom-line pressure and proliferating connected products, the most profitable manufacturers are those who successfully build strong connections between the floor and the teams that ensure you're designing and delivering a successful product to market. This new reality presents new opportunities to turn your business units that support and enhance the manufacturing process into drivers of competitive advantage.
If you want to learn how your company can adapt to this new reality and deliver products with both efficiency and high quality, be sure to read our new eBook that lays out 4 Strategies for Smart(er) Product Manufacturing.