eBook: Ultimate Guide to Quality Management!
Service Detail from Logic PD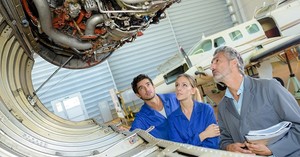 Does your company coordinate effectively to deliver on your quality objectives and ensure customers are satisfied?
Quality management is NOT just a job for your quality management team. How can you ensure that quality processes are followed throughout your development process? Read our new eBook on managing product quality to learn more!
Download this eBook here and learn:
Two strategies for balancing quality management and ambitious product development timelines.
Four indicators that your company has installed a great quality management program.
Tips on how to use quality management thinking to continuously improve your company's transitions to production.
Click the link above to access this new white paper from Logic PD!