i.MX6 SOM: Scalable, Multicore for Multimedia!
Featured Product from Logic PD, a Compass Electronics Solutions Company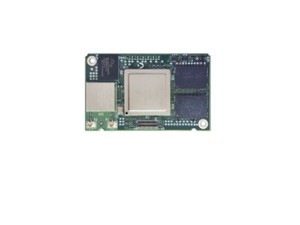 Today's smart systems provide increasing amounts of information to make more intelligent decisions for efficiency, security, cost, quality, and productivity. The vast amounts of data these smart systems transfer require a combination of software-based control with real-time processing capability and optimized system interfaces.
Logic PD's i.MX6 SOM-M3 can help you realize a faster time to market and reduce design risk, providing high-performance multimedia processing for next-generation smart devices. Utilizing NXP's i.MX6 technology, the scalable multicore architecture provides the platform to develop a portfolio of devices on a single hardware design. In addition, the wireless interface provides industry-leading wireless connectivity performance for local and wide area networks.
The i.MX6 SOM-M3 is available in several footprint-compatible configurations, including single-, dual-, and quad-core ARM® Cortex™ A9 options. With a low stack height and compact footprint, the i.MX6 SOM-M3 is an excellent choice for next-generation medical, military/aerospace, and industrial applications where space is at a premium. Power-efficient processing capabilities, with cutting-edge 3D graphics and high-definition video, ensure superior performance while minimizing power usage.
Logic PD has the experience and knowledge to help you integrate the i.MX6 SOM-M3 into your product design, select the right NXP i.MX6 platform, and develop a customized i.MX6 SOM-M3 to meet the needs of your application.
Contact Logic PD here for more details on ordering this SOM.