AC Brushless Screwdriver SK-B5/ SK-B6
Featured Product from Loover Industrial Co., Ltd.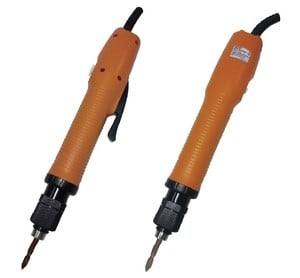 SK-B5/ SK-B6 Kilews AC Brushless Screwdriver
The smallest AC brushless screwdriver in the market (SK-B5).
AC plug, no adapter needed.
Save working space.
SK-B5 torque range: 1.5~55 kgf.cm.
SK-B6 torque range: 5~50 kgf.cm.
Best fit for general machine screws operation.