DC Transducerized Screwdriver KL-TCG
Featured Product from Loover Industrial Co., Ltd.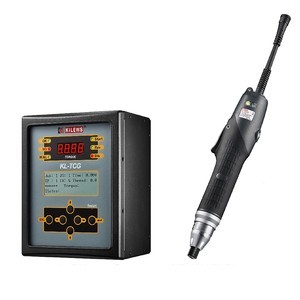 DC Transducerized Screwdriver KL-TCG
Feature:
Transducerized tool
Real time monitoring
Reach 3 sigma
Torque Control
Thread Control
Start mode: Lever/ Push/ Lever + Push
Fastening torque data collection
Data management (KL-AMS)
TCG controller can monitor tightening status, parameter settings and data storage for traceability.
Adopt made in Germany torque transducer allows SKT-CG series screwdriver to control tightening torque and RPM.
Due to SKT-CG diverse functions, it can provide most ideal tightening strategy.
Tightening goals (torque/thread) can be set by controller.
Users may switch between multiple programs to achieve tightening various tasks.
Built-in ethernet module, no need to purchase external ethernet module.
Data can be saved in SD card to avoid data missing due to internet down time.