Multi Current Torque Display System KL-MCTDS5
Featured Product from Loover Industrial Co., Ltd.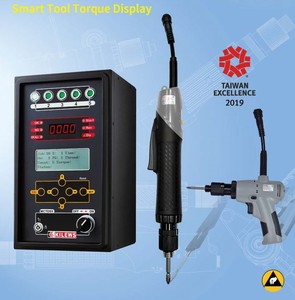 Kilews KL-MCTDS5 Multi Current Torque Disply System
Smart Tools with Real time data collection to fit Industry 4.0.
1 KL-MCTDS5 to 5 screwdriver.
Connected with max. 5 different torque and bit type of screwdriver
Suitable for Individual working station which can keep social distance for epidemic prevention of COVID-19.
I/O port available.
Smart production management.
Parameters/ Program and Work sequence.
Barcode scanner.