METcase's Digital Printing Service
Featured Product from METCASE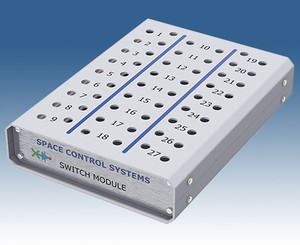 Fast and cost effective
Our digital printing service provides a fast and easy solution to printing photo quality graphics, control legends, logos etc. onto front panels and enclosures.
What we deliver:
Outstanding print quality up to 1800 x 1800 dpi
Maximum print area 23.62" x 16.53" (600 x 420 mm A2)
Direct printing onto products up to 5.90" (150 mm) high
Simultaneous printing of color and white for faster production times
UV LED curing
Scratch/chemical resistant clear lacquer
8 ink slots for various ink configurations
Automatic primer with full CMYK color.
We are able to print onto plastics and painted or anodized metal surfaces with different surface textures. Unlike other printing options there are no expensive tooling costs, just a small once off set-up charge. We can print in low or high volumes to suit your requirements.
With easy set-up and low waste, digital printing is much faster and more cost effective than silk screen and tampo printing, and includes the added bonus of being easily modified and updated at any time.
We print using hard UV ink which provides excellent scratch and chemical resistance. We print in full color CMYK to match your requirements.
Our digital printer has a large A2 (23.62" x 16.53") format flatbed, this enables us to create jig templates so that multiple panels or cases can be printed during each run cycle of the machine, resulting in much faster production times and lowers cost to you.
In addition to printing legends, logos and photo images we can also print bar codes and QR codes.
In-house digital printing is the latest addition of our extensive range of customizing services, which means we can provide you with fully finished front panels and custom enclosures.
What we need from you:
In order to produce your printed parts and for the best results, there are some things we require. This is just a guide, other file types may be compatible. If unsure please contact us.
Preferred formats - Vector .PDF .EPS .AI (Adobe Illustrator) .DXF and .DWG files
Other formats - .PSD .JPEG .TIFF (and other image types)
For most applications we require the graphics files in vector format*. If this is not possible, and you are providing the graphics files in other formats, we can still produce a high quality print providing the files are of high enough resolution for the print size required. Simply provide us with your files and we will review them for you.
We also need accurate detail of the artwork to be produced so we understand exactly how you want it to look, and how it is to be positioned on the panel or enclosure e.g. a dimensioned drawing with print color information if possible in CMYK.
Vector format files (preferred)*

Vector format enables us to produce crisp clear print detail and allows us to easily modify the file to suit the printing process. DWG and DXF files are already in vector format.