Digital Pulse Processor MXDPP-50
Featured Product from MOXTEK, Inc.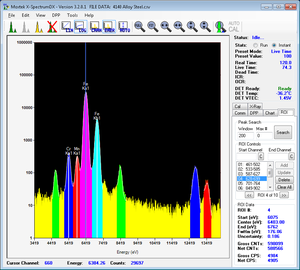 The MXDPP-50 digital pulse processor (DPP) is ideal for analytical x-ray and gamma-ray instruments such as; SDD, Si-PIN, CaTe, Si(Li), and Germanium detectors. The MXDPP-50 is designed to digitize detector output signals, achieving high throughput, with excellent pile-up rejection. The MXDPP-50 includes the digital pulse processor, the detector power supply including high voltage bias, and the automatic temperature controller for Moxtek detectors.