Parts for Label-Aire Labeling Equipment
Product Announcement from MPI Label Systems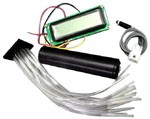 Listed are the top 100 requested parts for Label-Aire labeling equipment and systems. We sell both spare parts and replacement parts for their labeling equipment. If you do not see your part number listed, please contact us for availability. Call us at 866-364-3585 or email info@mpilabels.com to order your Label-Aire parts.
PART NUMBER DESCRIPTION
0030523AP ASY PROD SENS RETRO
0031010AP ASY 3100 AC DRIVER
0031104AP ASY REWIND CARD 3038/3138
0031131AP ASY MTR RWD STPR 1/2 STACK
0031214AP ASY REWIND CARD 3X38N
0031230AP ASY PROCESSOR 3111/3114/3115
0031240AP ASY PROCESSOR NGA P/A
0031300AP ASY PWD CNTRL CD NGA 6000N
0031390AP ASY/WRNG STPR RWD 3138N
0031405AP PROCESSOR BOARD
1K00100AP PLASTIC GEAR FEED SCREW
1K00101AP PLASTIC GEAR UPPER TOP TRAP
1K00102AP PLASTIC GEAR LOWER TOP TRAP
3301053AP ASY ROLLER DRIVE 4"
3301074AP ASY PEELER PLT/TAPE 7" SS
3301076AP ASY PLATE APRING 7" W/TAPE
3301080AP BRUSH 7" WIDE
3301130AP ASY BRUSH 4"/7"
3301133AP ASY DRV ROLLER 7"
3301135AP ASY BRUSH 4"
3301137AP BRUSH NYLON 4"
3301177AP ASY DRIVE ROLLER 7"
3301204AP BRUSH P/B 4"
3301381AP DISK SLIP CLUTCH 311X
3301387AP ASY/WRNG LBL SNSR ADJ 24V 31XX
3301415AP DISK ENCODER REWIND
3301418AP ASY ROLLER UNWIND
3301472AP ASY MTR 1/8 AC REWIND
3302071AP ASY MANDREL REWIND 4"
3302072AP ASY MANDREL REWIND 7"
3303283AP P/B TIP HRD .25 RADIUS
3305080AP ASY OPERATOR CNTRL PANEL
3305608AP ASY PROCESSOR 6000NGA
3305662AP ASY ROLLER UNWIND
3306172AP DISK SLIP CLUTCH
3306185AP ASY BRAKE BAND
7003127AP BUSHING TAMP PAD GUIDE
7005510AP DISK SLIP CLUTCH 311X
7252902AP APRING CMP .240X1.50X25.82 #IN
7366130AP ROLLER DRIVE 4"
7366131AP ROLLER DRIVE 7"
7431200AP GEARBELT 140 X L037
7440400AP APRING EXT .5X2.5X58.91 #IN
7440700AP ASY BRAKE BAND
7440960AP ANCHOR APRING 1/4-20X0.875
7451360AP PLATE GRID INSERT 5.47X 4.31
7452399AP VALVE FLOW CNTRL 1/8MNPT 1/4PO
7452508AP MUFFLER EXHAUST 1/4 MNPT SH
7453308AP VAC TRANSDUCER
7453311AP VAC TRANSDUCER
7471761AP PIN LOCKING RWD 6"
7481810AP ASY TUBE W/INSERT 9"
7481900AP FILTER 1/4 NPT
7482000AP AIR JET INSERT
7700254AP APRING EXT .500X2.00X12.410#IN
7700746AP GEARBELT 140 X L037
7700853AP VALVE 3 WAY IN LINE 24 VDC
7700854AP VALVE 4 WAY IN LINE 24 VDC
7700924AP REGULATOR 0-125 PSIG
7700932AP GAUGE 0-100 PSI 1/8NPT
7700933AP GAUGE 0-160PSI FLUSH MOUNT
7701027AP FAN 115 VOLT 106 CFM
7701133AP FAN 115VAC 22CFM 3.18SQ X 1.00
7701405AP ENCDR HUB SHAFT SERIES
7701522AP O-RING 1.125X1.375X0.125 BUNA
7701532AP O-RING 1.500X1.750X0.125 BUNA
7701738AP ENCDR RTRY 500PPR S220
7701773AP CYL 20MM BORE 250 ST
7702120AP REGULATOR GAUGE IN KNOB 1/8NPT
7702159AP GEARBELT HTD 350-5M-15
7702330AP APRING EXT .500X2.00X17.30 #IN
7702427AP MTR STEP NEMA 34 FRAME 2 STACK
7702488AP FAN 24VDC 108CFM 4.19SQX1.5
7702557AP POWER SWITCH
7702598AP BELT POSITION SENSOR
7702804AP APRING EXT .500X1.50X21.4 #IN
7702847AP GEARBELT HTD 500-5M-09
7702883AP Tape 8" WD .005"THK UHMW FILM
7702914AP APRING EXT. .312X2.63X0.85
7702959AP GEARBELT 168MXL025
7705747AP VALVE 24VDC 1/4 NPT 4-WAY
7705762AP VALVE 3 WAY IN LINE 24 VDC
7707428AP APRING CMP .240X1.00X39.98 #IN
7707778AP GEARBELT HTD 350-5M-09
9000109AP BATTERY BACK UP CR2032 3V LITH
9000426AP PWR SUPPLY REG SWITCHER
9000430AP PWR APLY REG SWITCHER 24V/5V
9002324AP APD CONTROLDC MTR 120/240AC
9005802AP ENCDR RTRY 500P 3/8 SHAFT
9005812AP ENCDR RTRY 1000P
9005813AP ENCDR HUBSHAFT1000P
9010527AP SENS GAP IR .375 THROAT OMRON
9016302AP LAMP 5.0V .060A T1 BIPIN
9016405AP LAMP 24V T3 1/4 MIN BAU
9020754AP DRVR MTR STEPPER 6A
9020755AP MTR STEPPER NEMA 34
9022421AP FUSE 5AMP 5X20MM SLO BLO
9022423AP FUSE 3.15A 250V 5X20MM T SB
9022502AP FUSE 2A 250V 5x20MM FA
9031285AP CNCTR PWR IEC 6A FLTR 2 FUSE
---