Shrink Sleeves
Product Announcement from MPI Label Systems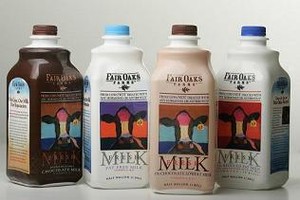 Shrink Sleeves have an all-around advantage. It covers 360 degree top to bottom decoration providing maximum promotional area. They help products stand out on the shelf with appeal to consumers as well as making them a tamper evident product.

The shrink sleeves provide decorations to round, square, rectangular, unique shaped, and all types of containers (glass, plastic, metal).

Perforations are available for easy removal by the end user. When removed the remainder of the label remains on the container.

Shrink Sleeves are reverse printed for protection against surface oils, scratching, and scuffing.

Our full body sleeves can be custom printed up to 10 colors on PVC, PETG, OPS, or PLA shrink films.
Additional shrink products include multi-pack bands, neckbands, and pre-forms. MPI also carries a full line of heat shrink applicators and shrink equipment.
---