Contract On Site Laboratory Testing Personnel
Service Detail from M+P Labs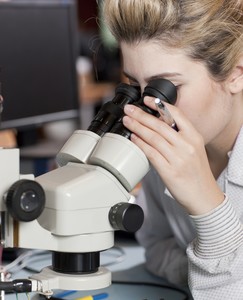 In today's dynamic business climate, companies are continually looking for ways to reduce operating costs. In some cases, that means downsizing an in-house laboratory or even out-sourcing laboratory services altogether.
M+P Labs Contract On-Site Laboratory Services can help on both counts.
If you choose to keep a dedicated internal lab facility, M+P Labs can provide trained laboratory personnel to augment your internal staff on a contract basis. Alternatively, we can operate an in-house lab in its entirety.
Provide a list of skills, experience and credentials required to fill a contract position and we will find the perfect candidate to meet your needs. We can assemble the exact range of capabilities you require -- from technicians and analysts to engineers. Many of our contract employees are offered long-term positions because employers are so pleased with their performance.
In either case, our on-site contract laboratory services provide a lower cost alternative, giving your company the flexibility to respond to changing business conditions without sacrificing responsiveness.
Analyses and testing capabilities available at M+P Labs include:
Additional capabilities available at M+P Labs which can be used to help solve your most challenging materials and processing problems or qualify products for use or sale include:
· Chemical & compositional characterization
· Electrical testing (insulating materials)
· Scanning electron microscopy/electron microprobe analysis
· Specimen extraction & machining
M+P Labs Quality Assurance:
The rigorous quality assurance requirements mandated by these industry quality standards: ISO 17025, Nadcap (aerospace and defense industry) and 10 CFR 50 Appendix B (nuclear utility industry) are applied to each and every job we perform, regardless of whether it requires conformance to any of these accreditations. The accuracy of the results produced by our staff of highly-experienced analysts allows our clients to make critical decisions based on precise and reliable information.
Contact Information:
For additional information or to discuss your materials testing needs, please contact us at (518) 382-0082, via email at info@mandplabs.com, or visit us on the web at www.mandplabs.com.
---