Failure Analysis of Bearings
Service Detail from M+P Labs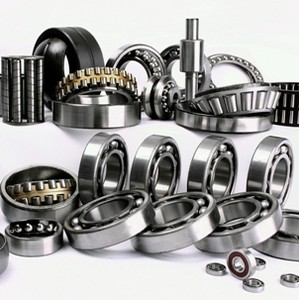 M+P Labs applies a wide range of material characterization techniques combined with years of experience evaluating rotating equipment components for the power generation and aerospace industries to identify the root causes of premature bearing failure.
M+P identifies the root causes of defects such as:
Corrosion
Electrical arcing
Fracture
Over heating
Rolling contact fatigue/excessive loading
Potential defects include:
Cracks
Inclusions
Loss of babbit
Noisy bearing
Pits/dents
Seized bearing
Spalling/flaking
Metallurgical analysis
M+P Labs is widely recognized for the quality of metallographic mounts prepared. Metallurgical evaluations including microstructural analysis, heat treatment verification, grain size, porosity and micro indentation hardness measurements are performed by senior metallurgists and materials engineers.
Chemical analysis and mechanical testing are performed to determine if the bearing met the original design specifications. Testing may include tensile, hardness, compression loading and dimensional verification.
The chemical composition of foreign materials may also be evaluated to identify their source:
Corrosion products
Debris in bearing, housing, or filter
Deposits on journal pad, raceway, face
Evaluations of oils, greases and lubricants include:
Detection of contaminants
Identification of the chemical composition of metal chips
Oxidation by FTIR
Particulate content and identification
Quantification of detrimental elements (nuclear)
Thermal analysis
Viscosity, dropping point, cone penetration
Water/moisture content
M+P Labs Quality Assurance: The rigorous quality assurance requirements mandated by these industry quality standards: ISO 17025, Nadcap (aerospace and defense industry) and 10 CFR 50 Appendix B (nuclear utility industry) are applied to each and every job we perform, regardless of whether it requires conformance to any of these accreditations. The accuracy of the results produced by our staff of highly-experienced analysts allows our clients to make critical decisions based on precise and reliable information.
Contact Information: For additional information or to discuss your materials testing needs, please contact us at (518) 382-0082, via email at info@mandplabs.com, or visit us on the web at www.mandplabs.com.
---