Polymer and Composite Characterization
Service Detail from M+P Labs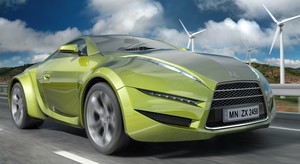 M+P Labs performs chemical analysis, image analysis, thermal analysis, mechanical testing and electrical property characterization of polymers, composites and ceramics to qualify materials and components, troubleshoot processing issues and perform failure analysis for a wide variety of industries.
Test programs include ASTM, ISO, NEMA LI-1, MIL-spec, OEM and client specific test methods. We also perform custom designed research programs for clients in industries ranging from aerospace, automotive and power generation to medical devices on polymeric, composite and ceramic materials. Testing includes:
Chemical Analysis
Density, water absorption, chemical exposure
Material identification & quantification - extractables, leachables, detrimental elements, halogens, contamination, staining
Reverse engineering- moisture, trace metal, void, fiber, resin, filler content
Imaging & Analysis
Constituent distribution, void content
Digital photomicrography (1-1000X Magnification)
Metallographic preparation
Scanning Electron Microscope (SEM-EDS), electron microprobe evaluation
Thermal Analysis
Coefficient of Thermal Expansion
Thermal mechanical analysis by TMA, time to de-lamination, 3-point bend, 4-point bend
Glass transition temperatures, melting temperatures, heats, fusion and crystallization by DSC
Decomposition by TGA
Mechanical Testing
Bond, compressive, deflection, flexural, tear and tensile strength
Hardness, shear properties, impact strength
ASTM C1341, ASTM D412, ASTM D624, ASTM D638, ASTM D695, ASTM D785, ASTM D790, ASTM D2344, ASTM D3039, ASTM D3163, ASTM D5379, ASTM D5420, ASTM D5766, ASTM D6272
Electrical Testing
Dielectric breakdown, constant & strength at commercial power frequencies
Surface & volume resistivity
ASTM D149, ASTM D150, ASTM D229, ASTM D257
For additional information about the testing and analyses capabilities available at M+P Labs, visit:
· Chemical & compositional characterization
· Electrical testing (insulating materials)
· Scanning electron microscopy/electron microprobe analysis
· Specimen extraction & machining
M+P Labs Quality Assurance:
The rigorous quality assurance requirements mandated by these industry quality standards: ISO 17025, Nadcap (aerospace and defense industry) and 10 CFR 50 Appendix B (nuclear utility industry) are applied to each and every job we perform, regardless of whether it requires conformance to any of these accreditations. The accuracy of the results produced by our staff of highly-experienced analysts allows our clients to make critical decisions based on precise and reliable information.
Contact Information:
For additional information or to discuss your materials testing needs, please contact us at (518) 382-0082, via email at info@mandplabs.com, or visit us on the web at www.mandplabs.com.
---