Qualify Parts for Nuclear Equipment Repairs
Service Detail from M+P Labs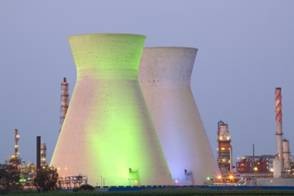 M+P Labs has extensive experience performing emergency specification testing for materials and components utilized in repairing safety-related equipment for the nuclear power industry in compliance with 10 CFR 50 Appendix B and ISO 17025 quality management requirements.
Examples include:
Detrimental element analysis (free white paper available at http://www.mandplabs.com/news-information/white-papers/)
Material verification (alloys, coatings, platings, springs, gaskets, washers, o-rings, contaminants)
Qualification of various types of tapes
Bond strength
Braze evaluations
Thermal aging studies
Coolant/ fuels/ lubricant testing
Failure analysis
Additional analyses and testing capabilities available at M+P Labs include:
· Chemical & compositional characterization
· Electrical testing (insulating materials)
· Scanning electron microscopy/electron microprobe analysis
· Specimen extraction & machining
M+P Labs Quality Assurance:
The rigorous quality assurance requirements mandated by these industry quality standards: ISO 17025, Nadcap (aerospace and defense industry) and 10 CFR 50 Appendix B (nuclear utility industry) are applied to each and every job we perform, regardless of whether it requires conformance to any of these accreditations. The accuracy of the results produced by our staff of highly-experienced analysts allows our clients to make critical decisions based on precise and reliable information.
Contact Information:
For additional information or to discuss your materials testing needs, please contact us at (518) 382-0082, via email at info@mandplabs.com, or visit us on the web at www.mandplabs.com.
---