Chillgard VRF Refrigerant Detector Minimizes Costs
Featured Product from MSA Safety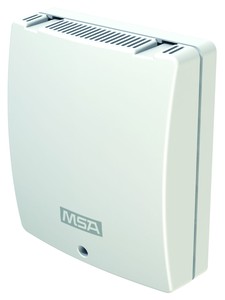 Building engineers and contractors who are installing or maintaining energy-saving Variable Refrigerant Flow (VRF) systems will find the highly reliable Chillgard® VRF Refrigerant Leak Detector with integrated BACNet capability provides advanced leak detection technology to protect the respiratory safety of building and facility occupants.
Designed with MSA's advanced photoacoustic infrared (PAIR) sensing technology, Chillgard VRF Refrigerant Detectors operate with a stable zero baseline. PAIR technology eliminates sensor drift and allows operation for lengthy periods over temperatures ranging from 32-140°F, 0-60°C, and 0-95% relative humidity levels without adjustment or maintenance.
The reliable PAIR sensors in Chillgard Detectors feature a wide operating range of 0 to 1000 ppm, with a minimum detection level of 25 ppm and alarming pre-set at 50 ppm, and with repeatability of ±10 ppm at 50 ppm. T50 response time is less than 240 seconds. Approvals include CSA, UL, IEC and CE with REACH/RoHS compliance.
Building VRF systems use pure refrigerant as the cooling and heating medium to achieve greater energy efficiency as opposed to the conventional large HVAC systems, which rely on hot and cold water. Multiple VRF units are instead placed throughout a building and are connected by pressurized pipes that convey the refrigerant for climate control.
Chillgard VRF Detectors are discretely placed nearby in building rooms and hallways. They are ideal for universities, banks, offices, hotels, restaurants, strip malls, hospitals, nursing homes and places of worship. The automation friendly Chillgard VRF Detector operates independently or is compatible with multiple building management systems (BMS).
Installation is simple requiring 24 Vdc/Vac power. There are no moving parts for low cost of ownership and only an annual calibration check is recommended for minimal maintenance.