How Effective is Your Fire & Gas Detection System?
Featured Product from MSA Safety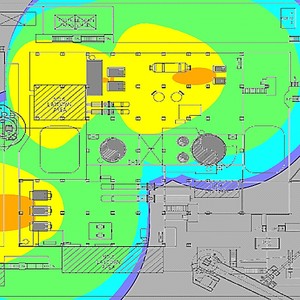 Determining the optimal quantity and location of flame and gas detectors is critical to ensure the detection system's effectiveness. With mapping, it's now easy to see if your fire and gas system is providing adequate coverage.

Fire and gas mapping provides unprecedented insight into the actual effectiveness of your fire and gas detection system. It actually lets you see any deficiencies in its design. Through design iterations, the effects of different detector arrangements are quantified and assessed, stopping when your desired level of safety is met. This allows system designs to become more effective – but also more consistent, repeatable and defensible.
By utilizing our new mapping solutions when designing your fire and gas systems, you can finally be assured your facility is adequately covered.