Custom Metal Bellows to Protect your Sensors
Featured Product from MS Bellows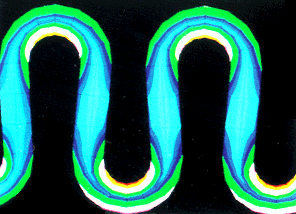 Advanced engineering and design capabilities allow MS Bellows to manufacture metal bellows for a variety of critical reliability applications.
MS Bellows combines computer aided engineering, state-of-the-art manufacturing techniques, and over 25 years of bellows experience to provide viable design solutions for your specific bellows application.
MS Bellows will provide:
Highly accurate and detailed engineering drawings to support your designers in overall envelope requirements from piece-part components to assembly layouts. Mechanical design form and functional properties optimized to meet your exact design requirement.
Expertise in diverse assembly techniques to facilitate the integration of a bellows into your system.
Standard Sizes From .040" to 4" O.D.
Short Run Prototype and Large Scale Production Capabilities
Diverse Application Range Includes:
Pressure & Temperature Sensors
Flexible Shaft Couplings
Mechanical Seals