Alpha Products for Mobile and Handheld Devices
Featured Product from MacDermid Alpha Electronics Solutions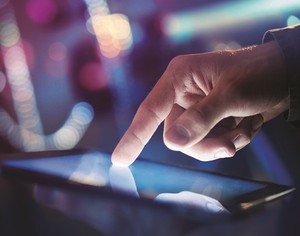 Bring your most innovative designs to market with the lightweight strength and reliability that only Alpha performance materials can provide. Our comprehensive experience on the assembly line, combined with intensive research and development, has resulted in the customized solutions for complex circuitry of the industry. Alpha's innovations for Mobile/Handheld Device applications include: solder paste, stencils, flux, wire, surface mount adhesives, and cleaners.
Alpha Products for Mobile and Handheld Devices
The world provider of innovative materials and solutions for a wide range of industry segments.
Alpha is a materials supplier to the electronics assembly, power electronics, die attach, LED lighting, photovoltaics, semiconductor packaging, automotive and other industries. Our breadth of products includes Solder Paste, Solder Preforms, Stencils, Liquid Soldering Flux, Soldering Alloys, Cored Wire, Surface Mount Adhesives, Electronic Cleaners and Sinter Technologies