Enabling 5G From Start to Finish
Featured Product from MacDermid Alpha Electronics Solutions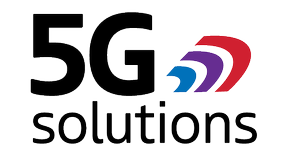 Enabling 5G From Start to Finish
Circuitry • Semiconductor • Assembly
We are supplying innovative specialty processes and materials across the entire 5G electronics supply chain:
• Circuitry Solutions: Circuit manufacturing solutions that address 5G challenges and opportunities from high speed innerlayers on exotic board materials to circuit density improvements in power hungry electronic devices.
• Semiconductor Solutions: The highest technology electronics metallization and packaging assembly processes that are powering the processors of next-generation mobile, mm-Wave devices, fiber optic networks and more.
• Assembly Solutions: High reliability joining / soldering material solutions for electronic assemblies used in a broad range of 5G related equipment; from wearable and handheld mobile devices to antennas and high speed infrastructure hardware.