Macawber Metal Works-Pressure Vessels, Fabrication
Featured Product from Macawber Group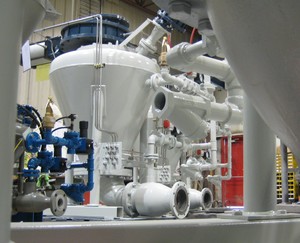 Have you lost your favorite vendors?
We can provide:
Steel fabrications and assemblies to 10 tons
Machining to fine tolerances
Heat treatment and hardened finishes
Pressure vessels to ASME Code, Section VIII, Div 1 U & UM and European PED
Shot blasting and painting
Product and part assembly and testing
Control systems
Full engineering design ability
______________________________________________
Quality Assurance
Our Quality Assurance/Quality Control program complies with ISO 9001-2008 Standards,
Registration Certificate #000010106.
The quality standards followed by Macawber are confirmed by the ISO 9001-2008 Registration
Certificate as well as the ASME Certificates of Authorization for U and UM pressure vessels.
Our Quality Programs are continuously applied irrespective of job or client, and accepted
Internationally irrespective of country.
Quality audits by customers or third parties are not necessary, being audited annually by
ISO and ASME registrars, as well as continually by our own internal audit team, however
customer requests to do so are welcome.