Hydraulic Flanged Elbows & Tees for Tight Spots
Featured Product from MAIN Manufacturing Products, Inc.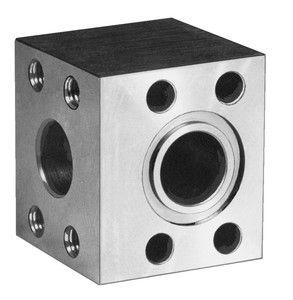 HYDRAULIC FLANGED ELBOWS and TEES HELP in TIGHT SPOTS
MAIN Manufacturing Products produces flanged elbows and flanged tees that provide the "minimum bend radius" in hydraulic circuits, while allowing either run to be disconnected separately, splitting flows, changing orientation/size of bolt pattern, and making convenient make/break points.
Many stocked in carbon and stainless.
Visit our wesbite at: www.mainmanufacturingproducts.com