Open Frame & PCB Miniature Transformers
Featured Product from Majestic Transformer Co.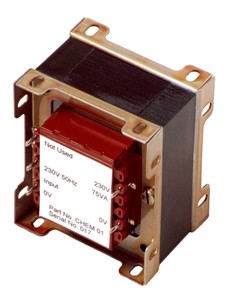 The trend to smaller power supplies necessitates compact, low cost transformers with pcb mounting without sacrificing quality. By using ex stock materials, we are able to offer short delivery times, even on small batches of custom built transformers.
Listed below are several typical sizes of standard 50/60Hz laminated transformers. Sizes quoted are for pcb mounting style. Some sizes are also available with 'U' clamp fixing or Universal Frames, contact our sales office for details.
We can manufacture and test in accordance with the requirements of any international specification.