Manufacturers Standardization Society
Product Announcement from Manufacturers Standardization Society (MSS)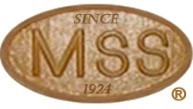 Officially founded in 1924, the Manufacturers Standardization Society (MSS) of the Valve and Fittings Industry is a non-profit technical association organized for development and improvement of industry, national and international codes and standards for:
Valves
Valve Actuators
Valve Modification
Pipe Fittings
Pipe Hangers
Pipe Supports
Flanges
Associated Seals
The primary function of MSS is to provide its members the means to develop engineering standard practices for the use and benefit of the industry and users of its products. The Society, the only organization dedicated solely to the technical needs of the industry, is currently comprised of 24 technical committees to write, revise and reaffirm industry standards.

In its leadership role, the Society also contributes to and monitors code and standard development activities worldwide. MSS, in cooperation with other standardizing bodies, appoints representatives to other standardization organization committees to share the views and objectives of the Society.
Standards organizations in which MSS currently participates include, but are not limited to, the American Society of Mechanical Engineers (ASME), American National Standards Institute (ANSI), American Society for Testing and Materials ASTM), American Petroleum Institute (API), American Waterworks Association (AWWA) and the National Fire Protection Association (NFPA).
At the international level, MSS representatives have served as leaders in U.S. delegations in many of the meetings of ISO working groups, subcommittees, and main committees addressing applicable areas of interest
---