EP21AOLV-2Med: Two component epoxy compound
Featured Product from Master Bond, Inc.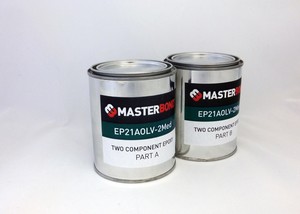 Two component EP21AOLV-2Med, passes USP Class VI biocompatibility testing and ISO 10993-5 cytotoxicity requirements. It resists many chemicals including water, oils, fuels and most notably, EtO, radiation and many cold sterilants. This electrically isolating epoxy is well suited for bonding, sealing, coating and encapsulation applications in the medical device industry.