EP3UF-1: Thermally Conductive Underfill Epoxy
Featured Product from Master Bond, Inc.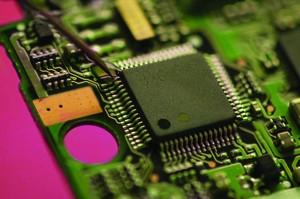 Master Bond EP3UF-1 is a one part epoxy that requires no mixing and is not premixed and frozen. Due to its low viscosity of 5,000-15,000 cps, this heat curable thixotropic compound is ideal for underfill and many bonding applications. EP3UF-1 delivers high bond strength and dimensional stability with a compressive strength of 18,000-20,000 psi and a tensile modulus of 450,000-500,000 psi.