EP62-1BF: Low Viscosity Epoxy, Chemical Resistance
Featured Product from Master Bond, Inc.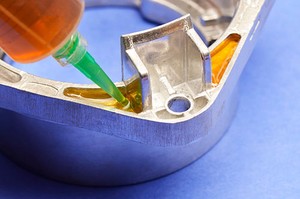 Master Bond EP62-1BF is a two part epoxy featuring the ability to withstand exposure to aggressive chemicals including acids, bases and solvents, even at high temperatures. It is easy to handle with a long open time of 12-24 hours at 75°F for a 100 gram batch. It has a non-critical mix ratio of 100 to 5 by weight and offers a variety of cure schedules at moderately elevated temperatures from 140-257°F [60-125°C]. With a mixed viscosity of 2,000-5,000 cps, EP62-1BF can be used for potting small components. Additionally, it has low shrinkage upon curing. It is well suited for many rigorous applications in aerospace, electronic and specialty OEM, among other industries, especially where the ability to withstand hostile chemicals is required.