Low viscosity, rubber toughened cyanoacrylate
Featured Product from Master Bond, Inc.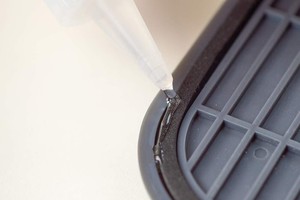 MB297FLNT has a low viscosity of 130-150 cps. This adhesive requires no mixing or heating, with minimal fixturing time for curing (typically 20-40 seconds).
The most special feature of this system is its toughness. The rubber additive in the formulation mitigates the inherent stiffness of this cyanoacrylate system allowing for better thermal cycling and enhanced vibration resistance. MB297FLNT bonds well to a variety of substrates such as metals, composites, plastics and rubbers, especially in the shear mode. The service temperature range is -60°F to +250°F. MB297FLNT can be used in various applications ranging from field repair to high speed production. It has first rate resistance to EtO and gamma sterilization processes. Although many of the applications for MB297FLNT involve disposable medical devices, it also can be utilized with reusable medical devices depending upon the service conditions and type of sterilization.