One Part, Thermally Conductive Elastomeric System
Featured Product from Master Bond, Inc.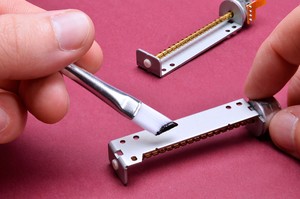 It is well suited for bonding dissimilar substrates and performs well when subjected to thermal cycling, vibration, shock and related forces. This system offers solid tensile lap shear and T-peel strength. X5TC has a paste-like consistency and cures at room temperature or more quickly with the addition of heat.