One part toughened epoxy for bonding and sealing
Featured Product from Master Bond, Inc.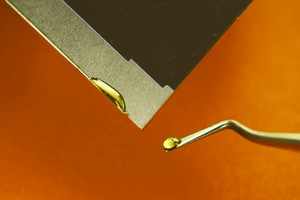 Master Bond Supreme 17HT is a single component, no mix epoxy system for bonding and sealing applications featuring an unlimited working life at room temperature. It is a thermally stable formulation with a high glass transition temperature of 410°F (210°C). It retains its bond strength at elevated temperatures. As a toughened system, it is ideal for bonding dissimilar substrates. Supreme 17HT's unique combination of properties makes it suitable for applications involving repeated exposure to thermal cycling. It also meets NASA low outgassing specifications per ASTM E595 testing.