Flow Meter - Transporting Natural Gas
Product Announcement from McCrometer, Inc.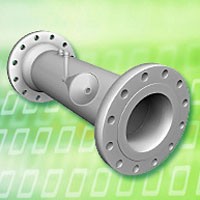 Self-Conditioning Flow Meter Solves Measurement Challenges for LNG Processing and Distribution - Case Study
Over long distances, the safest and most economic method of transporting natural gas is in a liquid state. Plants dedicated to turning raw natural gas into Liquefied Natural Gas (LNG) and later back into gas for distribution are either on-stream, under construction or planned all over the globe. The production, processing, storage, transportation and distribution of Natural Gas all require accurate, repeatable flow measurement.
Click here to read a case study on how McCrometer's V-Cone Flow meter is a part of the solution.
---