1LC Fusion Machine
Featured Product from McElroy Manufacturing, Inc.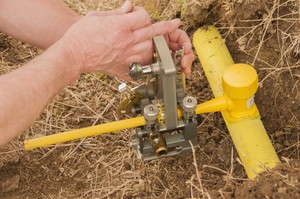 The Tool Of Choice
1LC
½" CTS - 1" IPS (16mm - 34mm)
An alternative to the Mini-Mc®, the 1LC offers a more conventional style of operation while maintaining the great features of the 2LC. The heater is designed to locate on the guide rods of the unit, similar to most other McElroy fusion machines. The 1LC's compact design also allows for fusing in tight quarters.