CONSISTENT JOINT QUALITY WITH CENTERLINE GUIDANCE
Featured Product from McElroy Manufacturing, Inc.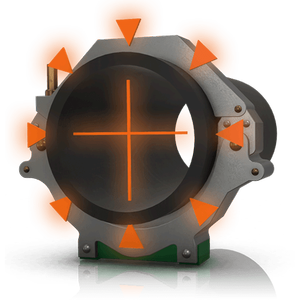 ENSURE CONSISTENT JOINT QUALITY WITH MCELROY'S PATENTED CENTERLINE GUIDANCE
At McElroy, quality equipment is our specialty. And our patented Centerline Guidance, which is included on most of our fusion machines, is another construction method we use to ensure our machines provide results that our customers can count on.
Centerline Guidance is a McElroy-developed, balanced force system that refers to the way force is applied to the jaws of McElroy equipment.
When pipe is clamped inside the jaw of a fusion machine, force must be transferred from the machine and into the pipe itself, to bring pipe ends together and make a successful fusion joint.